Diverse mix of guests to be treated to more than 2,500 study programmes
Dubai, UAE, March 03, 2016
– The latest edition of the Gulf Education and Training Exhibition (GETEX), the leading student recruitment platform in the Middle East and Asia, is expected to attract 35,000 visitors from April 13 to 15, 2016 at the Dubai International Convention and Exhibition Centre. During its three-day run, GETEX 2016 will focus on topics such as
General Education, Residential Schools, Undergraduate and Postgraduate Education, Occupational and Industry Education, Professional Development, Continuing Education and Training, as well as host a Student Counselling and Career Advisory Forum.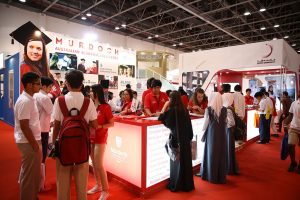 GETEX Dubai
GETEX 2016 will target various student groups based on their preferences, ensuring that it maintains an exceptional year-on-year exhibitor retention rate of over 90 percent. The hosted seminars and presentations on subjects that bridge the gap between education and industry will reinforce ties with the business community. Unlike other advertising mediums, GETEX offers tangible returns on exhibitor investments as much of the recruitment happens on the exhibition floor. Students across all age groups will have access to more than 2,500 international academic, training and vocational programs during the three-day event.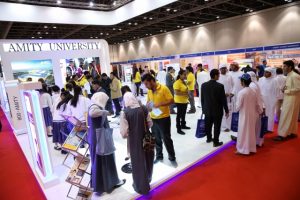 GETEX Dubai
Anselm Godinho, Managing Director of International Conferences & Exhibitions, the organizer of GETEX, said: "For nearly three decades, GETEX has provided a vital link between learners and professionals seeking prime education and education providers, offering the best study programmes for aspiring students. The 2016 edition of GETEX will cater to a broader audience in response to growing demand in specific industry sectors such as Medicine, Engineering and Finance along with a host of vocational trades. School officials, faculty, parents and students of all ages will appreciate the vast array of study options that GETEX has to offer. Exhibitors, on the other hand, will have an easier time pursuing their admissions targets and enrolment quotas courtesy of the show."
GETEX is the M

iddle East's longest running student sourcing event. It is organized by International Conferences & Exhibitions (IC&E), one of the longest standing international exhibition houses in the region. Last year's edition

received 35,500 visitors, 63 per cent of whom were high school students looking for undergraduate programmes, 23 per cent mature learners seeking postgraduate education options, 12 per cent professionals interested in occupational education and training courses, and 2 per cent faculty, career guidance counsellors and visitors from education regulatory authorities around the Middle East.

Entrance to the upcoming show is free. For more information, please visit
http://www.mygetex.com
.